WEISS TECHNIK
Corporate Overview
Weiss Technik UK is part of the Weiss Group, the world's largest manufacturer of environmental testing equipment and one of four divisions of the Schunk Group.
The Weiss Group division brings together environmental simulation technology and climate technology expertise. Solutions are used around the world in research, development, manufacturing and quality assurance.
Our company
In 2013, following a combined presence in excess of 55 years, two respected leaders in environmental testing solutions, Weiss Gallenkamp and Design Environmental, merged to form Weiss Technik UK.
Weiss Technik UK employs 94 staff across three office locations and a manufacturing plant in the United Kingdom and Germany.
We manufacture a number of environmental test products in the United Kingdom. All other environmental test products are manufactured by our Weiss Group subsidiaries, Weiss Umwelttechnik and Vötsch Industrietechnik, in Germany. We're also an official supplier of Heraeus® and Heratherm® laboratory and industrial ovens.
Weiss Technik UK is accredited with ISO 9001:2008.
Our products
Our environmental simulation product range includes the supply of Weiss and Vötsch test chambers and rooms for automotive, temperature and climatic, environmental stress screening, corrosion and pharmaceutical stability testing. We also offer sports science rooms, laboratory and industrial ovens and fingerprint development chambers.
We are the Centre of Competence within the Weiss Group for our Fitotron® range of plant growth and insect research chambers and rooms. We supply our Fitotron® products direct into the UK and Germany. For all other countries, our products are sold through a specialist group company and distributor network, each with a dedicated service division.
Our reputation
We've built our long-standing reputation as a trusted supplier of environmental testing products through technological innovation and service excellence.
Our customers
We supply small-scale bench top environmental chambers through to the largest customised multi-room controlled environment facility.
Our customers include Mercedes F1, Rothamsted Research, Syngenta, BASF, GlaxoSmithKline, PepsiCo, Dunlop, the FBI, Airbus and Bosch.
For more details please visit
www.weiss-uk.com
Growth Rooms
S GC 120 PG 1 Chamber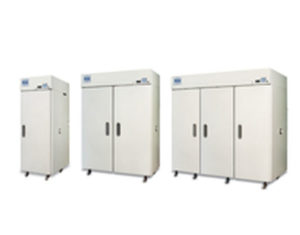 Stability Test Chambers